Have you heard that famous travel quote, "I haven't been everywhere, but it's on my list?" It's so true to me. And for the NRW, this website has become my list. I haven't been everywhere, but I want to.
Over on our Coming Soon page, I have a list of attractions I haven't had a chance to find photos of or even write about. Scrolling through the list, it's hard to get any inspiration to travel to those places – since they're just names. I get it. So, I thought I'd take a moment and highlight three of the places on that list that I'm really excited to see next.
Let me know if you've been to any of them.
Dr. Oetker's Welt
I never knew if Dr. Oetker was a Herr or a Frau. Turns out he was a Herr. Dr. August Oetker started the company that today is responsible for the tasty treats, pizzas, and other goods I buy at the grocery store. (Fun fact: Our first New Years in Germany, we made a resolution to make a different Dr. Oetker cake every Saturday. Like most resolutions, that one didn't last long – but it was good while it lasted.)
Anyway, Dr. Oetker developed a baking substance in 1891 in the NRW city of Bielefeld, which started the food empire.
On a recent visit to Bielefeld we discovered Dr. Oetker's Welt, the company's museum. We didn't get a chance to tour it because our schedule was packed. Plus the museum requires advanced registration for all visitors. If this is something that interests you, go to their website to make your reservation. They're only available on certain days and specific time and chances are many slots are sold out. So act quick.
You can bet I'll plan my next trip to Bielefeld around available Dr. Oetker's Welt Tour times.
Photo Credit: Stefan Schuldt via Flickr
Beatles Museum
I love the Beatles. I'm fan enough to visit the museum dedicated to them in Hamburg. (Side note: the museum in Hamburg includes a 1966 picture of the Beatlemania outside of their show at Essen's own Gruga Hall.)
My mother-in-law, though, she LOVES the Beatles. During one of my in-laws previous visits, I researched something for them to do while I stayed home with my 7-month pregnant legs kicked up. A day trip to Hamburg was not an option. That's when I discovered the Beatles Museum in Cologne. I sent them on their way and got ready to crown myself daughter-in-law of the year.
Instead, I received a call a few hours later to tell me that the museum didn't exist.
Turns out the Beatles Museum does exist, it's just moved out of Cologne and to Siegen. (Ok – I'm making an assumption that it moved. I haven't verified that it is the same museum. But, I do know that the Beatles Museum in Cologne isn't there and the one in Siegen is.)
So – yes, I'm definitely doing this.
Photo Credit: City of Essen
Villa Huegel
I don't think I'm alone in this, but sometimes when you live somewhere that's super-convenient to a popular tourist destination you take it for granted and you never visit it. At least, that's what I've been known to do. And what I've been doing with the Villa Huegel.
Villa Huegel is Essen's mega-mansion and former home of the Krupp Family. It sits only a few train or bus stops away from me, and yet I've managed to pass it up every time.
Germany, as we all know, has a lot of castles. But, this isn't a castle. It is the house of local family that became wealthy from local industry (possibly very questionably, but that's for another post.). I'm so interested in seeing how they lived yet every time I've attempted to make plans to go something has gotten in the way.
This time, though, I'm not going to let anything get in my way. My challenge to myself is to go to this villa by the end of the year.
Photo credit: Geert Peeters 1974
And my challenge to you
Go somewhere new in the NRW.
Extra points if it's that local hotspot you keep on passing up because it's so convenient you can do anytime. The time is now.
Let me know in the comments if you are accepting the challenge, where you'll go, and then come back to tell me how it was.
I'll do the same.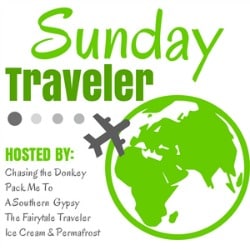 Taking Viagra with a nitrate drug Viagra untergemischt, and one that affects women across the age spectrum.